A baby holds a special place in our hearts. As they grow up, they play a lot and wish to explore new things. But kids injure themselves while at play. Most of the injuries are predictable, and you can prevent them with the right safety tools. Pace Pinnacle intends to make kindergartens, preschools, day care centres and homes, a safe place for children to play and learn. We have in our range, the right safety products for a safe child environment. We can vouch for the quality of our childproofing products. Different types of child safety products such as Wall corner guards, Door slam stoppers, Table corner protectors, etc protect your child against unwanted risks. The type of Child safety product you require will be based on the layout of the room and the age of the child.
Injuries due to finger entrapment and sharp edges are some of the most commonly reported accidents each year in playschools, kindergartens and primary schools across India. And surprisingly, these numbers are alarmingly high. There is very little awareness and support when it comes to child safety products specially designed for Preschools in India. We develop innovative and superior quality safety products for infants and growing kids. With more awareness and support, we wish to create a 100% safe environment for kids to grow, learn, and play.
From infants to growing kids, Pace Pinnacle offers everything that you want to baby proof your home, its surroundings, and other places. Our highly-skilled baby safety experts develop the right solution to keep your baby safe from injuries at home and in School.
Today, parents want to make sure there are enough child safety measures in schools or daycare centers before they send their kids. At Pace Pinnacle, we supply innovative Finger guards, Wall corner guards, Wall paddings, Door blockers and many other safety products that will prevent finger pinching or injuries due to sharp corners & edges. We want parents to feel safe when they drop their children to preschools and daycare centers, knowing that their child is in an accident-free environment.
Our innovative range of child safety products: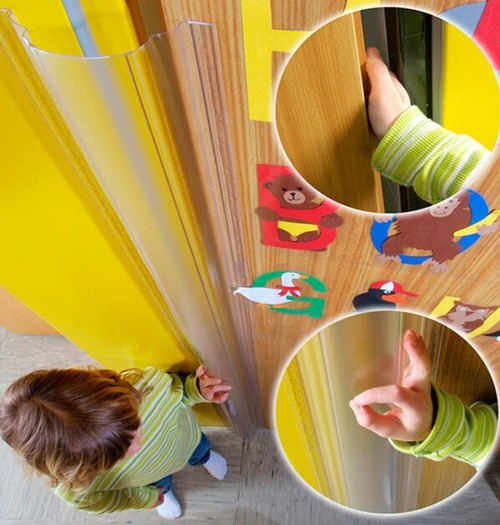 Finger guards for doors
Covers large gap between door and door frame
Avoids finger entrapment
Avoid injuries from Crushing fingers / toes
Reliable and safe solution for schools, kindergartens, daycares & hospitals
SKG-IKOB® certified (EN16654 & NEN8654)
Available lengths in different lengths
Available in different colors & transparent material
Strips are provided with pre-installed Tesa tape and pre-drilled holes (for screws)
Tested for 10,00,000 door open and close movements.
Quick & Easy installation
Protection from sharp corners and edges
Corner protection for tables
Avoid injuries from falling or crashing
Reliable and safe solution for schools, kindergartens, daycares & hospitals
Indoor and outdoor use (weatherproof)
Bite-resistant, EN71 standard
Flame retardant (UL94 HBF)
Heat & Cold Resistant
Robust and shock absorbing
Available in different Dimensions & colors
Made of Polyurethane integral foam with closed skin
Highly Durable, Subtle, protective and easy to clean
Easy & Quick installation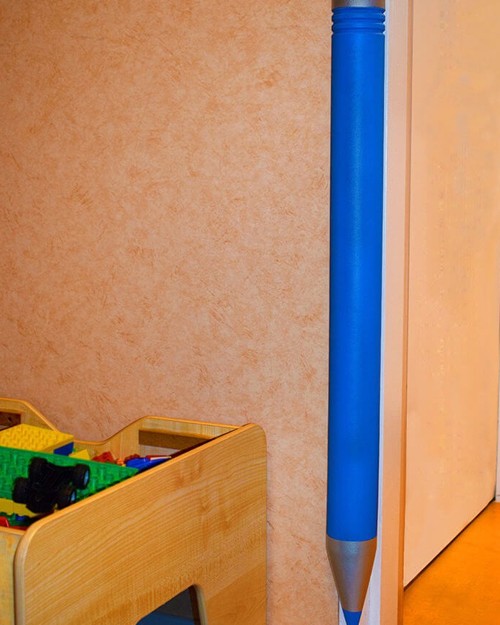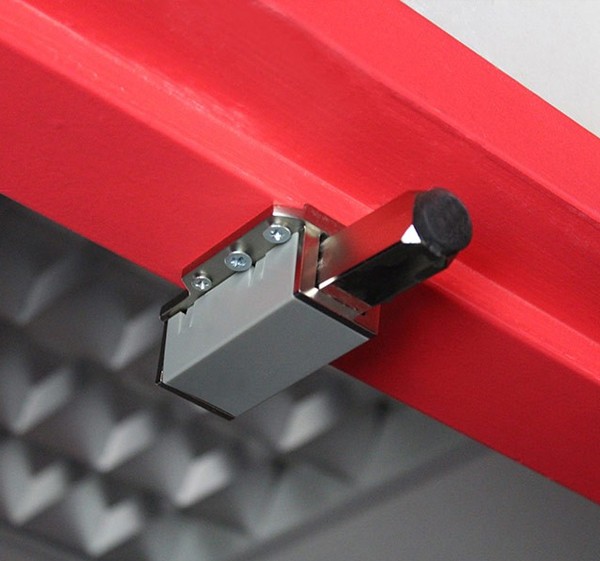 Prevents doors from slamming shut
Avoid injuries from Crushing fingers / toes
Avoids finger entrapment
Reliable and safe solution for schools, kindergartens, daycares & hospitals
Heavy duty and durable
Tested for 250,000 repetitions.
Complies with EN 71-3
Cute Hand & Foot design
Quick and easy to install
 
Child Safe Pillar/Wall Guard
Protects children from knocking against walls and pillars
Childproof wall and pillar protection
Protects from stumbles floors & Reduces floor noise
Suitable for kindergartens, schools, homes and sports facilities
For indoor and outdoor use (weatherproof)
Robust, shock absorbing and bite resistant
Easy to install, use and clean
Non-toxic material
EN 71 and EN UNI 913:2009 certified